The Reformation City of Zwickau
Germany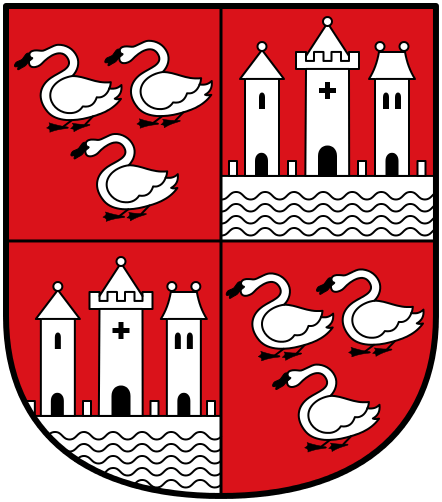 A tumultuous town early in the Reformation
The former silver mining town of Zwickau lies to the south of Leipzig, near the Czech border, in the German state of Saxony. The GDR's most famous small car, the Trabant, was manufactured at the Sachsenring plant there until 1991.
With its silver mining, trade and cloth making, Zwickau became an important economic hub in the Electorate of Saxony at the start of the 16th century. The town assumed a key regional role early on in the Reformation. In 1520, Martin Luther dedicated his seminal Reformation work "On the Freedom of a Christian" to Mayor Hermann Mühlpfort of Zwickau (c. 1486-1534). At Luther's recommendation, the City Council summoned Thomas Müntzer (c. 1489-1525) to preach in the town. In his sermons, Müntzer attacked the local Franciscans and supported the radical social and religious demands of Zwickau's cloth makers, who were led by Nikolaus Storch (c. 1500-1536) and substantiated their demands with biblicistic interpretations of the Bible. The group sought public ownership and the abolition of the monasteries and was even prepared to use violent means to achieve its aims. As a result, the City Council dismissed Müntzer and appointed moderate Protestant pastor Nikolaus Hausmann (c. 1478-1538) in his place. When the radical Reformers stormed the town's Grünhain Abbey in 1522 with the aim of liberating a peasant imprisoned by the monks, this culminated in iconoclasm. Upon the request of the Council, shortly thereafter Luther himself travelled to Zwickau and preached repeatedly against the "Zwickau Prophets". The more moderate forces of the Reformation came to the fore. Together with the City Council, pastor Hausmann reformed church life. He preached Protestantism, introduced the public alms box for the poor in 1523 and held mass in German from 1524 on. Luther recognised Hausmann's services to Protestant worship by dedicating his own work of worship, "Formula missae et communionis", to him in 1523.
By 1525, the Wittenberg Reformation had been thoroughly implemented in Zwickau. The Council abolished the Franciscan monastery, and the radicals had lost all support in the wake of the Peasants' War and Thomas Müntzer's execution following the Battle of Frankenhausen. With this, Zwickau became the second town after Wittenberg to implement the Reformation in the Electorate of Saxony.
Nowadays, a signposted Luther Trail traces the key sites of the Reformation throughout Zwickau, such as the Franciscan monastery, the Grünhain Abbey, Saint Catherine's Church, St Mary's Church and the town hall where Hermann Mühlpfort held office. Visitors can also book tours to learn about the town's Reformation-era history.