City of the Reformation Torgau
Germany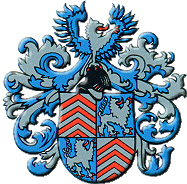 Torgau is in the north-west of the Free State of Saxony. The old town centre was built on an igneous rock outcrop on the left bank of the River Elbe and strongly influenced by the height of the Renaissance, as seen in its many historical monuments and buildings from the late Middle Ages and Early Modern Era. The town is home to a Renaissance-era castle, Schloss Hartenfels, the former residence of the Ernestin line of the Wettins and now a popular venue for temporary exhibitions.
It is sometimes said that "if Wittenberg is the mother of the Reformation, then Torgau is its nurse". This not only reflects the special history of female protagonists of the Reformation in Torgau, but also the enrichment Reformationist thought acquired here in the form of church music and architecture.
Torgau is closely associated with Katharina von Bora, the wife of Martin Luther. It was here she found her first refuge after fleeing the convent in Nimbschen where she was a nun at the age of 24 in the Easter Night of 1523. Almost 30 years later, she would flee again to Torgau when the Plague hit Wittenberg in 1552, prompting Katharina to return with her children. But Katharina broke her pelvis in a coach accident en route, which was to prove fatal within a matter of weeks so that Torgau also became the place of her death. The house where she died has been turned into a museum commemorating her life, and her tombstone is to be found in Torgau's city church. The city introduced Katharina Day in 2010, which is now a grand, annual, two-day festival in celebration of this courageous lady of the Reformation and at which the Katharina von Bora Prize is awarded in her honour.
Luther himself visited Torgau more than 40 times. He penned the Torgau Articles together with Philipp Melanchthon, Justus Jonas and Johannes Bugenhagen in the Torgau Superintendent's rectory, which would form the basis of the Confessio Augustana. The construction of a new chapel in Schloss Hartenfels occurred under Luther's close supervision. In 1544, Luther consecrated the Torgau Schloss Chapel as the first Protestant church building. His sermon for the occasion remains one of the key edicts of Protestant worship to this day.
Also involved in the service that day was Johann Walter, the director of Torgau's town choir. Walter published the first Protestant choral song book in 1524 and offered Luther musical advice, especially in respect of the Deutsche Messe Luther completed in 1525. It was Walter who laid the foundation for Protestant choirs and Protestant church music.