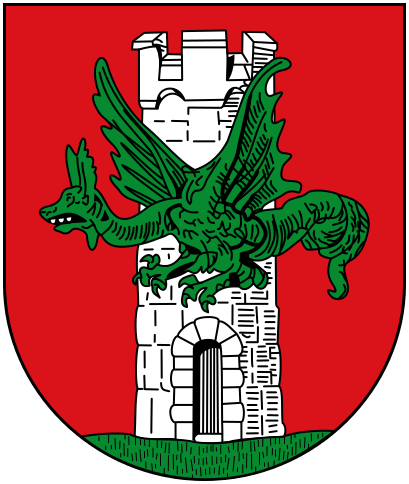 Reconstructed by the Protestant Estates
Klagenfurt lies on the banks of the Wörthersee and is the capital of Austria's southern federal state of Carinthia. The heart of the old city is renowned for its sizeable labyrinth of passageways and arcaded courtyards, but only few are aware of its historical roots as a Protestant settlement.
In 1514, Klagenfurt was almost completely destroyed by fire. Ruler Emperor Maximilian I. did not have sufficient monetary means at his disposal to restore the city so in 1518 he agreed to hand it over to the provincial diet of Carinthia at the latter's request. The Estates gradually joined the Protestant movement during the 16th century. Chaplains and preachers performed Protestant worship in the city's parish church of St. Egid. Yet it was only after the Religious Peace of Augsburg in 1555 that the church began to realign its confessional order. In 1566, the Protestant preachers of Carinthia signed the "Simple Christian Confession" in which they differentiated themselves from the Catholics and Baptists and aligned themselves with the tradition of the early Church. Protestant forces became so strong that Archduke Franz Karl II granted religious freedom first to the nobilities of Inner Austria in 1572, and then to the cities themselves in 1578.
The Protestant Estates then reconstructed Klagenfurt to their own design as a sign of this freedom. As well as restoring the original city, they extended it quite rigorously in a checkerboard format from 1560 onwards. The construction programme conceived by the Protestant Estates included the magnificent 'Landhaus' as palace of the Estates, the Church of the Holy Trinity as Carinthia's principal Protestant church, a collegium sapientiae et pietatis as the city high school and a public hospital. Thus secular and sacred dimensions were reflected in tandem in the city's appearance, as was the Reformist undertaking to educate and duty to care for one another.
The city's proximity to Slovenia allowed the Protestants to confer across linguist divides, and the Carinthian Estates assisted with the translation and printing of Primož Trubar' New Testament in Slovenian.
But then the Counter-Reformation began to emerge in Carinthia at the turn of the 17th century, and Klagenfurt's Church of the Holy Trinity, Protestant city school and and public hospital were all handed over to the Jesuits. The Protestants' former principal church in Carinthia was dedicated to Peter and Paul in the name of Catholicism and elevated in 1787 to the Bishop of Gurk's Cathedral. All the same, the Landhaus, Cathedral and city architecture of Klagenfurt continue to bear witness to its Protestant era. During and after the Counter-Reformation, many of Carinthia's Protestant inhabitants continued to follow their faith in secret until the Edict of Tolerance of 1781 allowed them to form new Protestant congregations again.