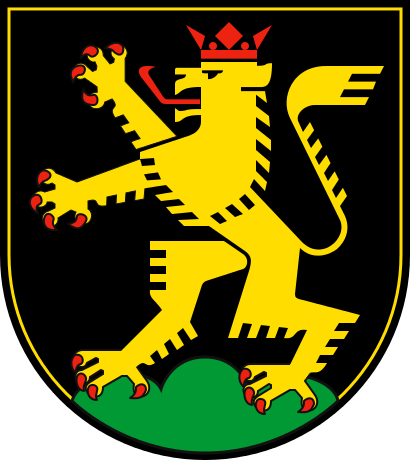 The city where the Reformed community walled itself in
The former Electoral Palatinate residential city of Heidelberg lies on the banks of the River Neckar and is a veritable tourist magnet nowadays thanks to its historic city centre and castle ruins. Heidelberg University was founded in 1386, which makes it the oldest in Germany.
Martin Luther was invited to this prestigious university in 1518 to debate his theories with a large audience. Luther put forward his theology of the cross and emphasised that people can only stand before God thanks to His own grace, not on the basis of their righteous deeds. Amongst the audience at the Heidelberg Disputation were numerous later proponents of the Reformation including Johannes Brenz (Schwäbisch Hall), Martin Bucer (Strasbourg) and Martin Frecht (Ulm). Although Reformist thought quickly found a foothold in Heidelberg and the Electoral Palatinate, it wasn't until 1556 that Elector Ottheinrich (1502-1559) officially authorised the introduction of the Reformation throughout the territory. Thus the Electoral Palatinate was the final sizeable province of the empire to take this step. Following Ottheinrich's death, his successor Elector Frederick III (1515-1576) turned to Calvinism and commanded the composition of the "Heidelberg Catechism" in 1563, which became one of the major confessional writings of the Reformed Church. As a reformed university, Heidelberg attracted students from all over Europe. In 1572, the first unabridged German translation of John Calvin's (1509-1564) Institutio Christianae Religionis was published in the city.
When the Protestant dynasty died out in 1685, the Catholic House of Pfalz-Neuburg took over power and pursued a policy of re-Catholicisation. The Jesuits were summoned to the Electoral Palatinate and founded their own college in Heidelberg along with a Jesuit church. The Reformed churches were also opened up to admit Catholic worship and functioned henceforth as concurrent churches.
A special place of interest in this respect is the Protestant Church of the Holy Spirit (Heiliggeistkirche) – a Gothic hall church that is the largest church in Heidelberg. Until the Thirty Years' War, it housed the world-famous Bibliotheca Palatina, which after the occupation of Heidelberg was gifted to the Pope as the spoils of war by the Catholic League and to this day forms a major holding of the Vatican Library. As its congregation refused to admit Catholic worship in the form of a concurrent church, a dividing wall was erected within in 1706. From then on, the Catholics celebrated mass in the chancel and the Reformed congregation worshipped in the nave. The dividing wall remained in place until 1936, when it was finally torn down.