City of the Reformation Crailsheim
Germany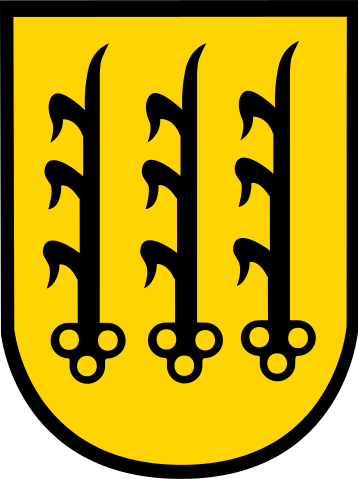 The district town of Crailsheim in Baden-Württemberg straddles the River Jagst at the edge of the Swabian-Franconian Forest.
Crailsheim is one of the cities in southern Germany where the Reformation very quickly gained a foothold. Adam Weiss (approx. 1490-1534) had started preaching Protestantism here as early as 1522. A son of the town, he held the post of Professor of Theology in Mainz before his appointment as pastor of St John's Church in Crailsheim at the end of 1521. It was Weiss' contact with humanist circles that gradually acquainted him with Reformist thought, which he then adopted in his vocational work. He preached Protestantism and started offering the dual sacrament (bread and wine) in 1526, the year in which he also wed. He succeeded in introducing the new faith to Crailsheim despite quite considerable resistance and was also heavily involved in the Reformation movement in the surrounding margravate Brandenburg-Ansbach. The Reformation was reflected in new ecclesiastical orders without much ado. The valuable collection of books that he amassed had already led to his house being called the "Liberei" (library) long before the town inherited it as such.
The special role Crailsheim played during the Reformation era is reflected to this day in a stained-glass window set in Wittenberg's Castle Church that depicts the town's coat of arms. The town authority has joined forces with the Protestant and Catholic church communities to create the "Crailsheim Reformation Pathway" around the town centre, which traces the course of the Reformation and illuminates its historical and current significance. The twelve markers along the path were created by sculptor Rudolf Kurz to each portray a local facet of fundamental universal themes.